We have started a cooperation with one of the leading clinics when it comes to treating hyperhidrosis in Sweden, "Svettmottagningen" at Kungsholmen, in Stockholm. Unfortunatly this does not yet help all of  you, living in other countries in Europe or other parts of the world, suffering from hyperhidrosis. But we decided to post this post in english as well to tell you that we are doing all that we can to raise awareness about hyperhidrosis and making the information and treatments easier to access. Also for the english speaking patients in Sweden.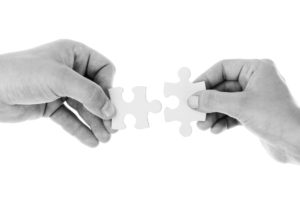 We start small, but our vision is to expand and do this important work all around the world. The founder of "Svettmottagningen, Carl Swartling, MD, is a great inspiration to us since he is very knowledgeable with it comes  to hyperhidrosis and its treatments. He is also well known and liked among the patients because of the way he acts towards his patients.
From the end of July, we will have a few iontophoresis devices at Svettmottagningen to look at and you will also be albe to buy them at the clinic.
Hopefully, in the future we will have contributed to making information about hyperhidrosis and also the treatments more available to people who suffer from this condition.

At Hidroxa, our mission is to help people that are affected by hyperhidrosis – excessive sweating. We're offering a simple, effective, and accessible method for treating hyperhidrosis called iontophoresis.