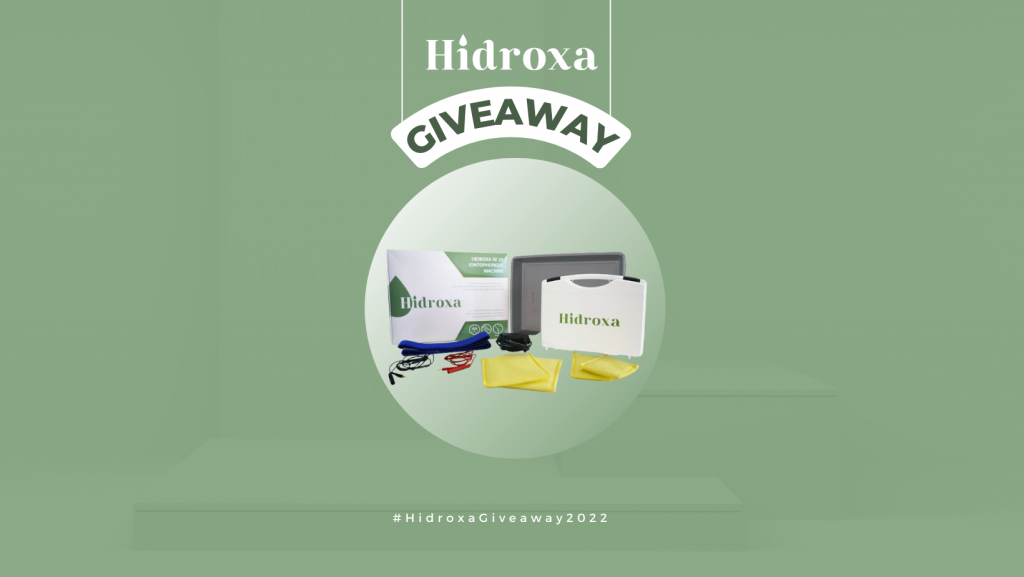 Since November is Hyperhidrosis Awareness Month, we decided to give away one Hidroxa SE 20 anti- sweat device to one of our loyal followers.
Would you like to feel confident about holding hands with your loved one? Have you wasted all of your money on antiperspirants that do not work? Do you worry people can smell your feet?
Enter this giveaway to win a home-use iontophoresis machine worth €380 that can regain your confidence!
Will You be Our Lucky Winner?
Follow these rules to enter for your chance to win:
Enter your e-mail and name in the form below
Tell us why you need to win this treatment by commenting under one of our #HidroxaGiveaway2022 posts on TikTok, Instagram, Facebook or YouTube.
For EXTRA Entries:
Comment under #HidroxaGiveaway2022 post on every official @Hidroxa Social Media Channel as many times as you want.
Follow us on every official @Hidroxa Social Media Channel.
Share our #HidroxaGiveaway2022 post on your story and tag @Hidroxa
Duet #HidroxaGiveaway2022 video on our official Hidroxa TikTok account with a #HidroxaGiveaway2022 hashtag.
Links to our official Social Media profiles:
Winner Selection and Notification
The contest is open worldwide (to locations we ship to) and lasts until November 21, 2022, at 11:59 PM CEST. One winner will be randomly selected from all entries received during the contest. The winner's announcement will be on November 22, 2022, on our Instagram/Facebook/TikTok/YouTube profiles and via e-mail.
*Important: This promotion is in no way sponsored, administrated, or associated with TikTok, Instagram, Facebook, or YouTube. By entering, entrants confirm that they are 18+ years of age, release Instagram/Facebook/TikTok/YouTube of responsibility, and agree to Instagram/Facebook/TikTok/YouTube's terms of use.
Official Rules of Hidroxa Iontophoresis Machine Giveaway
Click here to see full information & rules.
*Important: Please read these Official Rules before entering this online contest (the "Contest") to ensure you understand and agree.

At Hidroxa, our mission is to help people that are affected by hyperhidrosis – excessive sweating. We're offering a simple, effective, and accessible method for treating hyperhidrosis called iontophoresis.